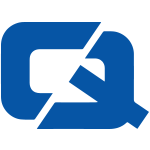 Motorists looking to limit the environmental impact of their vehicle while saving money have been advised to convert their cars to run on liquid petroleum gas (LPG).
Environmental advice portal TheGreenCarWebsite has suggested that LPG or autogas could offer eco-conscious drivers a host of benefits as it produces 20.3 per cent less carbon dioxide than petrol and less nitrogen oxide and particle emissions than diesel.
In addition, the site also claimed that LPG cars can often be cheaper to run than their petrol counterparts, offering motorists such advantages as exemption from the London congestion charge and reduced road tax.
Faye Sunderland, editor of TheGreenCarWebsite, said: "It's a relatively cheap and ready way to reduce the environmental impact of your current vehicle [and] a wise investment when buying a new vehicle."
The news comes after car rental firm Europcar last week suggested that fuel consumption issues have become increasingly important to motorists looking to reduce costs and emissions.
Visit ChoiceQuote, the #1 for car insurance