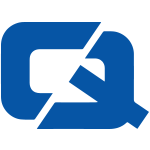 Car insurance customers could find that liquid petroleum gas (LPG) cars are the best option for them when it comes to cutting fuel costs and helping the environment.
At least that is the opinion of Proton, which is the only car manufacturer in the UK that offers LPG-ready vehicles.
It has claimed that the cars give motorists the best of both worlds in that they are more eco-friendly than diesel and petrol engines and cost nearly half the price to run.
Proton UK sales director Simon Park added: "For those questioning the convenience of LPG, it's becoming increasingly easy to fill up, with over 1,400 refuelling sites around the UK, including motorway service stations and at major supermarkets."
This comes after TheGreenCarWebsite.co.uk claimed that many car insurance customers would like to go green but are put off by the fact that eco-friendly vehicles tend to be too expensive.
It has therefore called on the government to encourage greener buying with some form of incentive.
Visit ChoiceQuote for the #1 car insurance