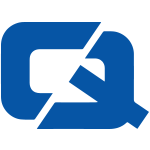 Drivers in Glasgow have been taking advantage of a recently opened car washing service in the city which offers luxury cleaning by hand.
CarSpa has positioned itself as a high-end, environmentally-friendly car washing service since opening earlier this month.
It claims to offer an alternative to the standard automated car wash services which helps to save on energy expenditure, as well as offering thorough yet gentle cleaning which reduces the likelihood of accidental damage.
Tommy Wallace, CarSpa's managing director, stated that customers from across Scotland have been visiting the car wash, with clients driving vehicles as diverse as Rolls Royces, MGs and Minis.
He said: "It has quickly become evident that, where drivers take pride in their vehicles, CarSpa is the car wash of choice."
Last month, Glasgow City Council announced that it will be installing electric car charging points across the city in order to increase convenience for environmentally-conscious drivers.
For the #1 car insurance, visit ChoiceQuote