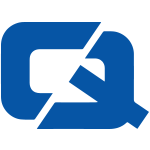 Several hundred motorists in Ellesmere Port are expected to take part in a protest over fuel costs next month.
The Ellesmere Port Pioneer reports that as many as 1,000 drivers may turn out for the go-slow blockade, which is being organised by the Stanlow Fuel Protest and Direct Action Group on Sunday May 8th 2011.
Three separate convoys will take to major roads in the north-west, travelling at a maximum of 20mph, in an attempt to create traffic jams.
"We're encouraging any drivers who feel that they have been getting the raw end of the deal to speak with their vehicles and join us in this protest," said Ian Charlesworth, a spokesman for the organisers.
Another peaceful protest was carried out at the Stanlow oil refinery in January. It had been hoped that 500 vehicles would take part in the demonstration, but the organisers did not get the numbers they were after.
ChoiceQuote – #1 for car insurance