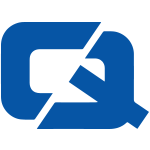 Seven in ten Northern Ireland motorists do not know how green their cars are, according to research.
The Belfast Telegraph also reports research from the Energy Saving Trust shows motorists are missing out on saving money because information about green driving is not readily available.
According to the paper, the 'Driven' report on drivers showed 69 per cent of those motoring in Northern Ireland do not know how much Co2 their car produces.
Quoted by the paper, Noel Williams, head of the Trust in Northern Ireland, said: "There is no good reason why at a time of rising fuel prices and higher vehicle excise duties for higher CO2 vehicles, people are continuing to buy inefficient cars."
Drivers already saving money with greener cars could also go online to get cheaper car insurance quotes and save more cash.
The Energy Saving Trust is a non-profit organisation aiming to provide free impartial advice to people looking to save cash and fight climate change by reducing their carbon footprints.