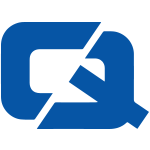 11 April 2013

Hitting the open road in the countryside can be a great form of escapism, allowing people to get out the congested cities and out into the quieter rural areas.
The joy of dropping the top down and having the wind blow through your hair can be a great feeling but a road safety charity has warned of the dangers of speeding and overtaking when out on rural routes. A new survey from Brake and Direct Line found that men are more likely to take these risks than women with one in four risking a potentially-fatal head-on collision by overtaking without being sure of what is coming in the opposite direction. A further 44 per cent admitted speeding at over 60mph on these routes.
Officials behind the study explained that males are more likely to take these risks than their female counterparts. While 20 per cent of men have been involved in an overtaking near-miss only nine per cent of women stated that they experienced a similar occurrence. Despite being out in the countryside it does not mean that road restrictions don't apply and could provide even more potential hazards such as farming machinery and children playing in the street.
Simon Henrick, spokesperson at Direct Line Car Insurance, said: "More than three people die on rural roads in the UK each and every day and many of these deaths could be prevented. Our own data suggests that young drivers and their passengers are even more likely to die on this type of road.
"Drivers should remember that patience is a virtue when it comes to deciding to overtake another vehicle, as it could be a life saver."
Brake stated that motorists that are carrying out these dangerous habits should take a moment and recognise the importance of being safe. The charity is keen on reducing the amount of deaths that occur on the UK's road every year and taking simple steps such as not speeding on rural roads can help substantially.
For the #1 car insurance, visit ChoiceQuote