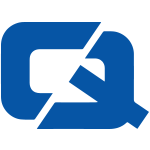 Motorists in Manchester and Birmingham have been advised by Michelin to ensure they keep a close eye on their tyre pressure.
The firm visited the cities as part of its Fill Up With Air campaign 2009 in order to draw attention to the importance of tyre safety, with motorists in the area offered free pressure checks and fill-ups.
This comes in response to research from the firm which suggests that 36 per cent of UK car owners are currently using tyres which are dangerously under-inflated.
Michelin's head of communications Peter Snelling stated that drivers who are foregoing tyre maintenance to save money during the recession are making a mistake, adding that flat tyres make cars less fuel-efficient as well as unsafe.
He said: "Tyres are the only thing keeping a car on the road and it's all too easy for drivers to take them for granted and not treat them with the utmost care and attention."
This week, online merchant mytyres.co.uk warned drivers against purchasing second-hand tyres, as they may have worn treads or other problems which will not immediately be visible.
Visit ChoiceQuote for the #1 car insurance page