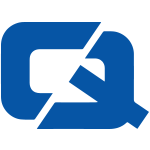 Authorities in the Greater Manchester region are to bid for funding to finance the installation of an electric car charging network.
During a recent Association of Greater Manchester Authorities (AGMA) executive board meeting, all ten local councils in the area backed plans to apply for £4 million in government support to implement a network of around 420 plug-in points.
It is hoped this amount will be matched by private sector sponsors, with locations such as Manchester city centre, Manchester airport and the Oxford Road corridor named as likely spots for charging points, reports the Manchester Evening News.
Dave Goddard, chairman of the AGMA's environment commission, said the coordination of support between councils, businesses and the public will make the scheme a success.
He added that it will help "towards our goal to make Greater Manchester the world's leading low-carbon conurbation by 2020".
Areas such as Birmingham have already taken the lead in implementing a car charging network, with Birmingham City Council having published online data on the locations of the plug-in points earlier this month.
Visit ChoiceQuote for the #1 car insurance