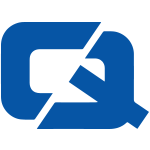 Drivers in Manchester have been reminded not to risk becoming a victim of vehicle crime over the festive period.
Greater Manchester Police has drawn attention to a spate of car-related misdemeanours in Chorlton over the last fortnight which has seen eight autos broken into.
The constabulary suggested that dark nights and the increased likelihood of valuables being left in cars during Christmas shopping is responsible for this.
As a result, Inspector Steve Hubbard from the Chorlton Neighbourhood Policing Team has advised car owners of the necessity of keeping their vehicles locked and empty whenever possible.
He said this could be key for drivers to ensure they have a "safe and happy Christmas".
This comes after a similar warning was issued earlier this month by Merseyside Police, which cautioned motorists in Liverpool to "take responsibility for themselves [and] their property" to avoid the potential security risks posed over the festive period.
For the #1 car insurance, visit ChoiceQuote