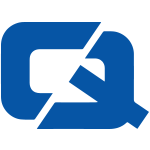 Drivers in Manchester have been warned by the local council that illegal parking in disabled zones will result in punishment.
Manchester City Council has issued the warning after three local motorists were hit with total fines of close to £800 for a number of offences related to misuse of disabled parking facilities.
In two cases the drivers were found to be guilty of using the badge of a disabled relative who was not present at the time, while the third was discovered to have made a copy of a legitimate badge.
Martin Lee, Manchester City Council's head of street management, described the cases as "disappointing" given that a majority of drivers respect and adhere to the rules.
He added: "People should be in no doubt we are still on the lookout for motorists who abuse the system."
This comes after Birmingham City Council issued a similar warning to drivers last month after 13 drivers received fines totalling more than £1,000 for disabled badge misuse.
For the #1 car insurance page, visit ChoiceQuote