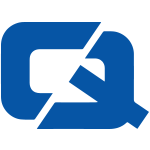 Motorists in Manchester have been reminded of the need to take precautions in order to minimise the chances of their vehicles being targeted by criminals.
Greater Manchester Police have advised drivers on security issues such as locking cars and hiding their valuables following a number of carjacking incidents in the Stockport area.
It also cautioned drivers against remotely unlocking their car when they are still some distance away from it, as this could also provide an opportunity for an opportunist thief.
Detective Constable Alan Smith of the constabulary's Stockport division stated that sensible measures such as these can help to prevent motorists leaving themselves open to unnecessary risk.
He said: "To make yourself as safe possible remain vigilant and aware of what is happening around you when approaching or leaving your vehicle and while driving."
This comes after the force launched a crackdown on crime such as vehicle theft in Salford earlier this month, prompting a similar warning over security issues.
Visit ChoiceQuote, the #1 for car insurance