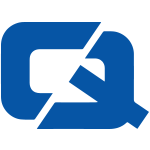 Car owners in Manchester have been warned to take extra precautions over their car security during the cold winter months.
Greater Manchester Police have warned drivers that leaving their engines running to heat up their cars during the current icy weather could be placing their vehicle at risk of theft.
Chief Inspector Gary Simpson stated that leaving their keys in the ignition in this way will not only be inviting to burglars but may also decrease their chances of being able to make a car insurance claim.
As a result, he advised that drivers stay with the car for as long as the key is in the ignition and to take safety precautions if they do need to leave it unattended.
He said: "If at any time you leave your vehicle make sure you remove any valuables from display and take the keys with you."
The constabulary also warned January sales shoppers to be on their guard in the coming weeks, as the number of people filling their cars with expensive items is likely to increase the risk of crime.
For the #1 car insurance page, visit ChoiceQuote