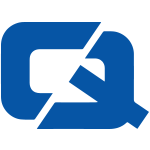 Drivers in Manchester who have received fines for driving in bus lanes may be set to see their penalties cancelled following an administrative error by authorities.
Manchester City Council has admitted that more than £155,000 worth of tickets issued between December 2008 and March 2009 are invalid due to bus lane cameras not being properly certified, reports the Manchester Evening News.
This error was attributed by the authority to "ambiguous phrasing" in its correspondence with the Vehicle Certification Agency over the 18 cameras in question.
Vicky Rosin, director of neighbourhood services for the council, said it is notifying motorists as an act of good faith and expressed disappointment that the mistake had occurred.
However, she reminded drivers that it remains illegal to use bus lanes, adding: "There is strong public support from public transport users and law-abiding drivers alike for action against the small number of selfish drivers who flout the law."
Criticism of bus lanes has come in the past from the Association of British Drivers, which has called for their numbers to be reduced in order to improve traffic conditions.
For the #1 car insurance page, visit ChoiceQuote