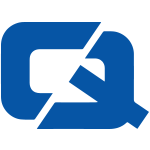 Car owners have been warned by Greater Manchester Police not to make it easy for thieves to break into their cars.
The constabulary has reminded drivers of the stress and financial cost that come with being a victim of crime and warned drivers to take sensible measures to avoid being targeted.
Among the tips given is keeping windows and doors locked, as well as removing valuables from the car when it is unattended.
This advice comes after the police conducted a safety awareness campaign at a supermarket in Oldham designed to alert shoppers to security risks.
Sergeant Cherie Dunn of the Oldham East Neighbourhood Policing Team said: "It is important we take steps to prevent offenders stealing our property."
Greater Manchester Police warned drivers earlier this month that the risk of burglary is likely to be even greater during the Christmas shopping season.
Visit ChoiceQuote, the #1 car insurance