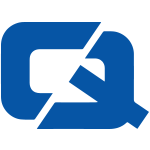 The Highways Agency has revealed details of a new initiative to make major improvements to the busy A556 road.
This scheme will see the A road, which links the southern Greater Manchester area to the West Midlands and south, upgraded to dual carriageway standards, with the extensive work set to conclude in 2015.
It has been initiated due to the fact that the road is the only non-motorway section of this major strategic road network and carries up to 50,000 vehicles on a daily basis.
The agency stated that these improvements will help to cut congestion and provide more reliable journey times, as well as improving road safety along the route.
Mohammed Swapan, Highways Agency project manager, said: "Today's announcement is a step forward to delivering these vital improvements."
Earlier this year, the Manchester Evening News reported that the city's local council is expected to pay around £1 million to fund the cost of repairs to road surfaces following the harsh winter.
For the #1 car insurance page, visit ChoiceQuote