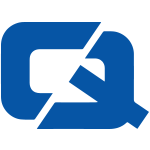 Motorists using parking facilities near Manchester Airport are benefitting from some of the cheapest prices in the country, according to research.
Which? Car magazine has conducted a study to determine the cost of a week's parking at 15 of the UK's busiest airports, with Manchester's park-and-ride service, operated by Purple Parking, coming in cheapest at £19.84.
Off-airport parking provisions offered by the company in Liverpool also ranked highly for value, while on-site parking at Heathrow in London was shown to be the costliest at £88.70.
The Which? consumer group expressed concern that motorists around the country are seeing extremely variable results in terms of quality of service and cost.
A spokesperson said: "Travellers from the UK's major airports now have more choice than ever … However, this means prices can range from sublimely low to ridiculously high."
Last month, the Liverpool Echo reported that Liverpool's John Lennon Airport has had to introduce a reduced parking fee in recent weeks so as not to unduly penalise car owners stranded abroad due to the volcanic ash cloud disruptions.
For the #1 car insurance, visit ChoiceQuote