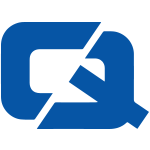 Authorities in Greater Manchester have expressed concern that a proposed plan to introduce new park-and-ride schemes across the area may be at risk of being scrapped.
Local council members have suggested that cuts to public spending by the incoming government could result in the proposed £32 million scheme being scaled back or abandoned, reports the Salford Advertiser.
The proposal in question has been approved by transport bosses and pertains to 19 planned park-and-ride schemes in Greater Manchester, which would create 2,000 additional spaces across the area.
However, councillor Joe Kean said that government approval of the initiative has been put on hold because of the election, adding that axing the scheme would be harmful to many areas across Greater Manchester.
He said: "The area has worked for several years now to get to the position of getting a new park-and-ride facility. The whole of Salford will be hit."
Earlier this year, local authorities in Manchester submitted a scheme for the creation of a wider Greater Manchester Combined Authority, which is intended to provide better coordination over transport infrastructure improvements in the region.
For the #1 car insurance page, visit ChoiceQuote