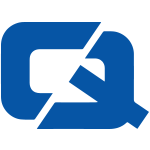 Motorists in the Manchester area have been reminded of the need to take precautions to avoid unnecessarily placing their cars at risk of theft.
Greater Manchester Police have reminded drivers that removing valuables from cars can play a key role in helping to reduce occurrences of vehicle theft and assist the constabulary's fight against crime.
This comes after the police conducted a major clampdown on illegal activity in Salford during January 2010 named Operation Thunder, which targeted car thieves as well as burglars.
As a result of this, vehicle crime figures for the first month of the year were cut by 41 per cent compared to January 2009.
Superintendent Annette Anderson of the force's Salford division, said: "The figures for the first month are encouraging and we are determined to bring them down even further."
Previous advice for motorists provided by Greater Manchester Police include ensuring that windows and doors are closed and locked, while marks left on windows by satnavs should be wiped off.
Visit ChoiceQuote, the #1 for car insurance