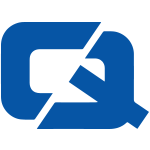 Greater Manchester Police have issued a warning to local motorists of the potential risk posed by car thieves.
The constabulary is attempting to crack down on carjackers following a recent spate of thefts which has seen around 30 vehicles stolen from residents of the South Manchester area.
Officers are currently attempting to identify and apprehend those responsible, but in the meantime motorists have been called upon to play a role in improving safety.
Detective Sergeant Richard Arthern said: "We would ask motorists to be vigilant and follow a few simple steps to lessen the risk of falling prey to this sort of crime."
These include not leaving keys in the car while at a petrol station or putting valuable items in prominent places in a vehicle.
This comes after the constabulary previously warned that the cold weather could be contributing to higher car crime rates due to motorists leaving their keys in the ignition while letting their vehicle defrost.
ChoiceQuote – the #1 for car insurance