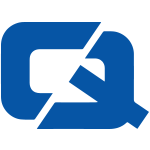 Drivers in Manchester have been warned that repairs to potholes across the city could continue until April.
Officials from the local council state that repair teams are currently filling in around 600 road defects every week, but nevertheless estimated that it will take months to correct all of the damage, according to the South Manchester Reporter.
Road surfaces across the country have been badly damaged in recent weeks due to the effects of the ongoing cold snap, with freezing temperatures exacerbating existing imperfections to create new potholes.
Councillor Paul Andrews, executive member for neighbourhood services, said that £650,000 has been allocated to fixing the roads and committed to continued action on maintenance.
He said: "We appreciate that the potholes have caused some difficulties to workers, residents and shoppers across Manchester and we are progressing with repairs as quickly as we can."
This comes after the council admitted last month that the damage to the roads could end up costing authorities as much as £1 million to repair.
For the #1 car insurance, visit ChoiceQuote