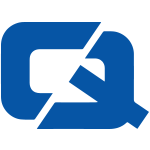 30 January 2013

Manchester United footballer Paul Scholes has become the latest victim of 'frost-jacking' after thieves stole his Chevrolet 4×4 from his driveway.
Scholes had left the engine running on his Captiva Estate while he was waiting for it to defrost, and when he was indoors, criminals pounced as drove away in the midfielder's new car.
This theft has further highlighted the need for motorists to be extra vigilant when preparing to leave the home on cold mornings. With this in mind TRACKER has issued some key advice.
The company notes that drivers should never leave the car unattended when de-icing and that the vehicle should be locked and secure to ensure that any would-be thieves don't try to steal it.
Stuart Chapman, TRACKER's police relationships manager, said:  "Modern cars use inbuilt security that makes it more difficult to steal them without the keys, so every year thieves exploit the cold snap to target car owners who take the risk on frosty mornings."
Visit ChoiceQuote – for the #1 car insurance