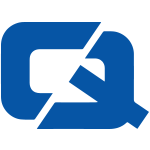 14 February 2013

Manchester United players and staff are now firmly behind the wheel of the club's new partnership with manufacturer Chevrolet as they picked up keys for their new vehicles.
The club's Carrington training ground was buzzing with excitement as the stars of Premier League leaders were given the choice of cars as part of the US company's deal with the Red Devils.
Top goalscorer Robin van Persie plumped for the Captiva explaining that it offers him the perfect vehicle for his family adding that it "looks very nice"
The 400-hp plus Chevrolet Camaro and Chevrolet Corvette were very popular with stars such as Wayne Rooney, Patrice Evra, Michael Carrick and Mexican striker Javier Hernandez.
Rooney added: "It's [the Camaro Convertible] great, it obviously looks great and I'm excited to drive it. I think when I saw them all together this was the one that suited me best."
Chevrolet will take over from Aon as Man United's main shirt sponsor from the start of the 2014/15 season.
For the #1 car insurance, visit ChoiceQuote