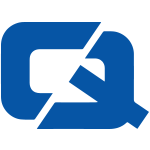 Car insurance customers could be leaving themselves liable to accidents and consequently, higher premiums, by using illegal tyres, according to the National Tyre Distributors Association.
Rob Beddis, chairman at safety awareness firm TyreSafe, said the lack of awareness among drivers on the legal criteria for their tyres' tread depths is "alarming".
Motor insurance customers could be running their tyres until they are in breach of the law, and thereby risk fines of up to £10,000 and 12 penalty points on their driving licences, research by the company suggested.
Some 7,000 drivers were using at least one illegal tyre, found a survey of 60,000 cars by the NTDA last month.
The findings come despite warnings from tyre distributor Protyre that recent bad weather in the UK led to an increase in motorists damaging their cars.
Increased tyre wear caused by steering misalignment is a problem many drivers have experienced after colliding with potholes and kerbs obscured by snow, the firm said.
Mr Beddis fears some drivers could be deliberately avoiding payment for new tyres because of the current financial climate.
"This is a worrying trend which sadly may result in more accidents and road deaths as a result of the loss of grip and longer stopping distances associated with illegal tyres," he said.
Visit the #1 Car Insurance page