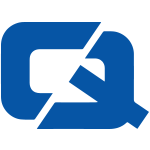 In a bid to reduce their fuel bills and CO2 emissions, many people are downsizing their cars, it is claimed.
Glass's Guide says that 29 per cent of the people it questioned are looking to change their current vehicle for a diesel model.
Adrian Rushmore, managing editor of Glass's Guide, warns car insurance customers: "There are certainly benefits to driving a diesel, with greater fuel efficiency and lower vehicle excise duty or road tax."
"It is advisable to calculate estimated annual fuel costs and depreciation."
The findings also show that 38 per cent of buyers consider road tax and fuels prices as a motivation for them changing their vehicle.
People buying a new car are reminded to take out adequate motor insurance for their purchase as it is illegal to drive on the country's roads without such protection.
Many providers also offer reductions for eco-friendly cars with lower CO2 emissions.