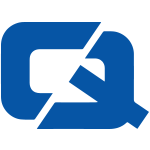 While many car insurance drivers understand the dangers involved when texting behind the wheel, there is still a number of people who risk the offence.
According to the Department for Transport (DfT), motorists who continue to send texts while they are driving, despite warnings from the government, are putting their own lives and those of others at risk.
Road safety minister Jim Fitzpatrick commented: "It doesn't matter how good a driver you are, if you text while driving then you cannot be giving the road your full attention."
"Don't use your mobile phone when driving," he added.
This comes after research conducted by the government revealed that 30 per cent of young motor insurance customers text while driving.
Meanwhile, West Yorkshire Police recently issued a warning to motorists in Huddersfield that they could face serious consequences if found driving with bad eyesight and wearing no glasses or contact lenses.
Visit the #1 page for car insurance