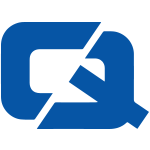 Motorists in the market for a scrappage scheme bargain this summer could find an attractive proposition at Mazda.
At least that is the view of the car manufacturer, which has claimed that since reviewing its supporting allowances for the scheme, it is offering drivers some of the best deals on the market.
Upon the introduction of the government-backed initiative back in May, it was agreed that car manufacturers would match the state's £1,000 incentive on scrappage deals, saving motorists £2,000.
But Mazda has since revealed that it intends to more than match the government's £1,000 on a number of its models.
For example, the organisation will offer £3,000 incentives on the Mazda5 and £5,000 on the Mazda RX-8.
"These improved Mazda allowances, together with our products' core attributes … plus our competitive finance packages, make purchasing a Mazda a uniquely attractive proposition this summer," commented sales and marketing director Mark Cameron.
This comes after Ford claimed that it too is offering some of the best scrappage scheme deals available.
Visit ChoiceQuote – for the #1 car insurance