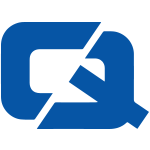 Mercedes is offering drivers the chance to take one of its latest cars for a test drive without them even having to leave their homes.
The firm has developed an online simulation allowing motorists to take the CLC coupe for a spin around a virtual London.
Users can customise a CLC 350 Sport, the flagship model in the range, before hitting the road and aiming to set the fastest time around a set course.
Mercedes marketing director Ian Dutfield said: "CLC drivers are often choosing their first executive car, and are searching online for information. CLCdreamtestdrive adds an enjoyable element to that investigative process."
Drivers who are thinking of buying the CLC 350 Sport could also go online to get a sports car insurance quote to see how much it would cost to cover the model.
Mercedes said the CLC is priced from less than £20,000 and features the direct-steer system for agile cornering, plus a choice of four engine options.
The company also recently unveiled its new A-Class range, a family car with revised fuel efficiency of up to 64.2mpg.