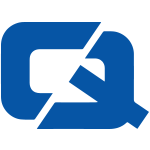 Car owners across Merseyside have been reminded of the need to be increasingly vigilant about the risk posed by opportunistic thieves after the clocks go forward.
Merseyside Police have reminded local residents that the lighter, warmer nights can make homes and vehicles more obvious targets for criminals than they might be in the dark.
For this reason, the constabulary has committed to high-visibility patrols at key times to dissuade burglars, but it is also calling on homeowners to take safety measures of their own.
As such, car owners are advised to ensure their vehicle doors are kept locked, while securing garages was also highlighted as a priority.
The police said: "By taking a few extra seconds to check our homes are secure, our cars are locked and valuables are not left on display, we can all play our part in the fight against crime."
Other car security advice issued by the constabulary in the last month includes using tamper-proof tax disc holders and ensuring that any expensive items are removed from the vehicle.
ChoiceQuote – the #1 for car insurance