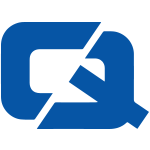 Authorities in Liverpool have confirmed that tolls for travelling through the Mersey tunnels will not be increased for another 12 months.
Merseytravel has elected to maintain the levies at their current rate of £1.40, despite speculation that the body was planning to increase them to £1.60.
Among the most vocal critics of any planned toll increase was the Mersey Tunnel Users Association, which told motorists via the Wirral Globe to contact the council to protest.
However, Mark Dowd, chairman of Merseytravel, dismissed the notion of a planned 20p rise as "complete nonsense", as well as expressing delight that the tolls have not been increased.
He also restated his position that the charge remains a necessary measure to support retail spending and employment opportunities in the Wirral region.
Despite this, Wirral councillor Chris Blakeley told the Globe he was disappointed over the body's failure to implement his proposed 10p toll reduction, but said he was pleased the tolls had not gone up.
For the #1 car insurance page, visit ChoiceQuote