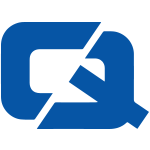 Litherland and Netherton car insurance customers have been warned against leaving valuable belongings on display in their vehicles.
This comes after a recent spate of thefts in the area, which has seen a number of motorists left with damages to their vehicle and the loss of expensive items.
Merseyside police have advised drivers that taking such simple steps as removing their possessions from view in a car could lower their chances of becoming a victim of theft.
Neighbourhood Inspector Kirsty Jennett commented: "Opportunist thieves are always on the look out for items such as satellite navigation systems, sports bags, brief cases and handbags."
Motorists in Warwickshire recently received similar advice from police after a Volkswagen car insurance policyholder was left having to replace a digital camera, flip video recorder and T Mobile MDA.
He had parked his silver Golf in Leamington, leaving his valuables on display within.
Visit the #1 Car Insurance page