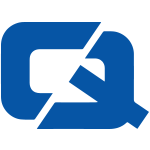 Merseyside Police have reminded local motorists to make sure that they have taken the precautions necessary to protect themselves against vehicle crime.
The constabulary is stepping up its efforts to crack down on car thefts following a recent spate of crimes in the Newton-Le-Willows area.
As a result of this, it is launching crime awareness campaigns in the region towards the end of the month, providing tamper-proof tax disc holders and general safety tips to help drivers maximise their security.
In connection with this scheme, Inspector Steve Lowe reminded drivers that simple precautions are necessary to ensure they are not putting their property at risk unnecessarily.
He said: "We urge the public to make sure they secure their cars and remove all valuables from their cars before leaving them."
This echoes recent advice given by Greater Manchester Police, which also suggested that wiping satnav marks off windows can help make a vehicle less of a target for opportunist thieves.
For the #1 car insurance page, visit ChoiceQuote