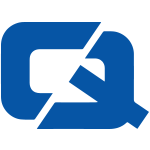 Merseyside drivers have raised concerns over confusing parking regulations on a side street in Crosby that are leading to a large number of fines being accrued.
The Crosby Herald reports that almost £50,000 has been collected from parking tickets issued on Lorne Road in the last year, with around 26 fines being given out each week.
Different parking zones have been established on the small road for residents, permit holders, disabled people and visitors, with drivers complaining that the presence of six different information signs makes it difficult to ascertain what regulations are in place.
Emily Wildman, assistant manager of the Crosby Housing Association charity shop located on Lorne Road, stated that the situation is dissuading visitors from entering the store to make donations.
However, a Sefton Council spokesman defended the parking restrictions, saying they are in place to make it easier for residents to gain access.
Earlier this month, the newspaper reported that Liverpool could see the introduction of a workplace parking levy designed to dissuade people from driving to work.
Visit ChoiceQuote for the #1 car insurance
24 hour
claims line
0800 223 0621
Legal Cover >>
Legal cover now available for as little as £30