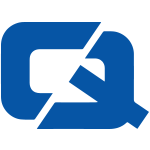 Motorists in Merseyside could be set to see a pronounced increase in the amount of traffic in the area, according to a new report.
Data revealed in Merseytravel's new local transport plan has shown that 218,705 daily vehicle journeys were taken between the peak hours of 08:00 and 09:00 in 2008, reports the Liverpool Echo.
This is expected to skyrocket by a further 23 per cent by 2024, a figure exacerbated by a predicted drop in public transport usage by seven per cent.
However, the local transport association added that this upward trend could be kept in check by the rising cost of fuel, with petrol prices reaching a record high of £1.30 a litre in February 2011.
It noted that recent research suggests as many as half of Merseyside car owners have been using their vehicles less due to the expensive nature of running them.
This comes in the same week that the government announced plans to lessen the burden of petrol costs on drivers by freezing fuel duty, as well as enacting a 1p per litre reduction.
ChoiceQuote – #1 for car insurance