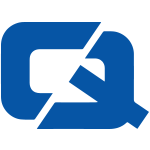 The Motor Insurance Bureau (MIB) is focusing on the problem of driving without car or van insurance, it has been claimed.
Lorraine Preston, communications assistant at the MIB, said that the police have had a "great deal of success" in tackling uninsured drivers.
So far, approximately 350,000 uninsured vehicles have been seized, of which 40 per cent have either been crushed or disposed of, the expert explained.
However, some people "don't see uninsured driving for the crime", Ms Preston stated.
She said that the police and the MIB were "determined" to "change both the perceptions and behaviour of the uninsured, into those of honest motorists".
Graeme Trudgill, technical and corporate affairs executive at the British Insurance Brokers' Association, recently said that a significant number of people in the centre of Birmingham and London are put off buying car insurance because it is "extremely expensive".
He said cover tends to be more expensive in these areas because of higher crime and traffic levels.
Visit our Japanese import insurance page