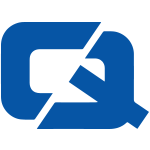 Around 12 million people would welcome a 20 mph speed limit on the streets of the city they live in, according to the latest research.
A survey carried out by car supermarket group Motorpoint revealed that two in five drivers would welcome the limit, a concept proposed by the Parliamentary Advisory Council for Transport Safety (Pacts) last year.
Portsmouth has become the first authority to accept the new limit, with the area's policy concerning some 1,200 streets.
"We were surprised at the extent to which people seem ready to accept a lower speed limit in residential areas, particularly when government TV advertising is still trying to persuade more people to abide by the 30 mph limit," said David Shelton, managing director of Motorpoint.
The firm also highlights that Norwich city council is also considering adopting the new limit, which could reduce accidents and therefore potentially cut car insurance claims.
Pacts is a registered charity and associate parliamentary group, according to the organisation's website.