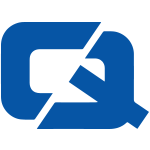 A politician in Northern Ireland has expressed his concern that supermarkets are charging its customers across the region different rates for fuel.
The Belfast Telegraph reports that Tesco currently charges its customers in Northern Ireland five different prices for fuel, while Sainsbury's also has a number of tariffs for motorists in the region.
Finance minister Nigel Dodds said the difference in prices "represent unfair exploitation of motorists", car insurance customers may be interested to know.
"What is currently happening is a postcode lottery whereby some of these supermarkets set their prices on what they believe they can get away with rather than a fair pricing policy – and that has got to change," he told the newspaper.
Car insurance firm esure recently reported that 76 per cent of motorists it surveyed said they were now more worried about the price of fuel than ever before.
However, one-fifth of respondents said they would be prepared to pay more than £2 per litre for petrol.
Visit our Japanese import insurance page