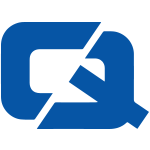 A number of drivers in Birmingham are to be part of a trial of Mitsubishi's new electric vehicle, the i-MiEV, over the coming months.
The Japanese carmaker is allying with the Coventry and Birmingham Low-Emission Vehicle Demonstrators consortium to provide 25 of the eco-friendly cars to West Midlands drivers for the next year.
It is hoped that these trials will help to establish the groundwork for the future integration of electric vehicles as a mainstream transportation solution across the UK.
Martyn Mangan, automotive cluster manager for development agency Advantage West Midlands, stated that the strong presence of automotive industry in the area made it an ideal place to conduct the trial.
He said: "It will play a key role in the wider availability of low-emission vehicles on the UK roads and Advantage West Midlands is fully committed to its development."
Birmingham City Council is among the regional authorities to have already made a commitment to installing a network of charging points for electric cars around the city.
ChoiceQuote – the #1 car insurance page