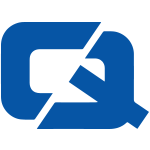 Japanese car manufacturer Mitsubishi has announced it will be launching a new diesel powered Racing Lancer cross-over.
Known as the MRX09, the new model will combine green credentials with the Lancer's pedigree for racing.
It will incorporate a new multi-tubular steel frame and will have a 3.0 litre turbo-charged V6 diesel engine, individuals thinking of taking out sports car insurance might be interested to learn.
Mitsubishi hope that the MRX09's ability to work both on and off-road will increase its appeal to the mass market while simultaneously re-launching the company's racing career.
The car is to be debuted at the Dakar Rally 2009 cross-country race taking place in Senegal.
Mitsubishi's Lancer model has been in existence for over 35 years and has won many accolades during this period.
It was recently reviewed by Autoweek and found to have both excellent handling and good looks, Mitsubishi claims.