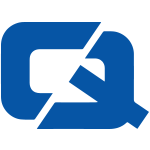 Japanese import insurance holders who are fans of Mitsubishi may be interested to know that the company recorded strong exports in July.
According to the manufacturer, exports from Japan totalled 47,119 in July, representing a 0.5 per cent increase on the figure recorded a year earlier.
The company said July also marked the 21st consecutive month of annual growth.
In Europe, Mitsubishi drivers imported 19,751 of the manufacturer's Japanese-built vehicles, 6.5 per cent more than during the corresponding month last year.
However, sales of its cars in its native territory were 9.1 per cent down on last year, Mitsubishi acknowledged.
In the UK, the company recently announced a new summer sale on many of its popular models, including the Colt, Lancer and L200 Raging Bull Double Cab pick-up.
Car buyers can potentially save thousands of pounds on new car registrations up to September 30th this year.