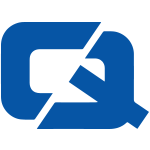 People who modify their vehicles could find that their actions affect their car insurance cover, according to an industry expert.
Malcolm Tarling, spokesperson for the Association of British Insurers (ABI), has claimed that anyone planning to customise their motor in a way that may increase its repair costs or heighten the risk of it being involved in an accident or being stolen should contact their car insurance provider.
"If you do not, then you could find that your policy will be invalid should you need to claim," he suggested.
The ABI representative also indicated that anyone attempting to make changes should ensure they know exactly what they are doing before going ahead with the work.
Mr Tarling recently advised motorists that when buying car insurance their first consideration should be to look for a policy that is right for their individual needs.
Price should be a secondary factor in the buying process, behind what the cover actually provides, he claimed.
Visit the #1 Car Insurance page