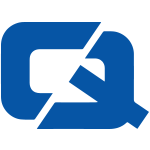 The Ford Mondeo is the most used model of car in the country, according to the latest research.
Statistics based on 50,000 cars across a ten-year period collated by Warranty Direct have shown that a Ford Mondeo does on average 15,483 miles each year.
Drivers, including car insurance customers, drive Saab 9-5s an average of 14,774 miles each year, while Renault Lagunas travel 14,571 on average over a 12-month period.
The Daewoo Matiz was the least driven car in the UK, according to the research, with an average mileage per year figure of less than 7,000.
Warranty Direct's Duncan McClure Fisher said: "This kind of information could prove invaluable when buying a used car. For example, you may find a four-year-old Nissan Micra with 30,000 miles on the clock and think it's a low mileage machine but in reality it's just the average."
Nissan Micras were found to be second on the list of least used cars, with a yearly average of 7,384 miles.
Earlier this month, Carcraft placed the 2007 Ford Mondeo top of its used car bargains table, due to a 51 per cent depreciation in value.