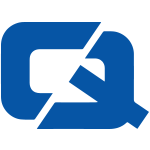 04 December 2012

More women than ever before are getting behind the wheel, according to new research published by the RAC Foundation.
The organisation found that there are now two and a half million more female drivers on the UK's roads compared to 15 years ago with the biggest increase being seen in the north-east of England.
Officials noted that these figures were not simply a case of a growing population but also due to the fact that more women were looking to get their driving licences than in previous years.
Professor Stephen Glaister, director of the RAC Foundation, said: "We must recognise that future transport demand will vary by time, place and demography. Every one of us has different transport needs and a simple one-size-fits-all approach will not work."
The average distance that female drivers were travelling also saw an increase of 22 per cent with the north-east once again coming out on top.