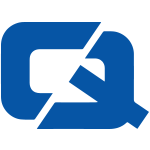 An increased number of drivers are opting to take out green car insurance policies, it has been claimed.
According to findings by More Than, the uptake of such policies is slowly increasing, perhaps as a result of there being more hybrid vehicles on the UK's roads now, Nick Dear, external communications consultant at the firm commented.
Figures from the firm show that 22 million motorists would consider switching to a hybrid vehicle if it would save them money.
Meanwhile, 74 per cent of drivers have said that the rise in petrol prices is of concern to them.
Mr Dear added that "74 per cent of drivers are seriously concerned about the rise in petrol prices, so by driving more economical vehicles and driving in more economical ways we could combat that".