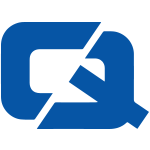 Experts are calling for 20mph schemes to be further investigated before they are rolled out to other parts of the UK.
The Royal Automobile Club Foundation (RACF) said the idea has practicality limits, although the schemes do reduce speed and accident rates.
Some local councils have introduced the lower limits on roads around schools and in residential areas.
RACF research development manager Elizabeth Dainton said: "It does not follow that 20mph zones should be implemented in residential areas without adequate consideration being given to local circumstances and public opinion."
Although RACF figures show the schemes cut accident rates by 60 per cent in some areas, the group said a large network of the schemes would not be "viable or desirable".
Drivers speeding in 20mph risk causing accidents or could face a rise in their car insurance costs if caught by the police.
The RACF recently said drivers looking to cut costs could save as much as three quarters by using car sharing to get to work.