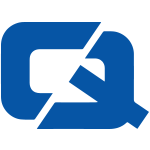 Sports car insurance customers may be among those who have to foot expensive repair bills for vehicles over four years old.
New research from Warranty Direct discovered that motorists in the UK spend approximately £4 billion repairing cars aged between four and eight years.
The firm discovered that the most expensive cars to repair tend to be "sporty" and "executive" models, with the last Jaguar S-Type model found to have the highest average repair cost of £422.84.
Audi's TT was the second-most expensive to repair, with an average cost of £401.51, while the MG TF and MG ZT cost £399.35 and £396.02 respectively.
The Lexus IS200, with an average repair cost of £394.79, completed the top five.
Duncan McClure Fisher, from Warranty Direct, said: "The cost of parts and labour on some models is shocking, and really comes into play once a car leaves the protection of its manufacturer warranty."
The firm reported earlier this month that it had seen a 28 per cent increase in demand for its mechanical breakdown insurance for vehicles over four years old since the end of April.
Visit our Japanese import insurance page