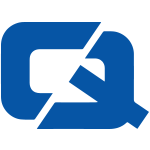 Changes to annual vehicle checks may cause extra costs as regulations become stricter, according to one report.
The MOT test is to address repairs to electronic stability control (ESC) systems from next year under new EU rules which have been revised to include the automated systems now present in many cars, Auto Express reports.
Alterations will come into force next year and equipment such as automatic seat adjusters and factory-fitted tyre pressure monitoring systems will be tested to make sure it is in line with government standards of operation.
ESC will become a mandatory part on new cars from November 1st 2012, after the new MOT rules are in practice.
The publication's news and features editor Julie Sinclair said: "It's about time the MOT got tougher. But repair costs for these important safety features need to come down."
She added that if costs are not reduces, we end up with a nation divided by those motorists than can afford to be safe on the road and those that can't.
For a standard car, which seats up to eight passengers, the cost of an MOT is £54.85. The first certificate must be obtained after three years of running the vehicle.
Visit ChoiceQuote – for the #1 car insurance.