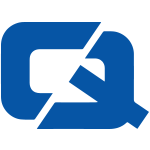 Car insurance customers who take to the road could face lots of heavy traffic this weekend, experts have advised.
According to Trafficmaster, this is because many people who may usually spend this time abroad are staying in the UK as a result of the recession.
As a result, the organisation believes many major roads in the UK, including both key holiday and commuter routes, will be heavily congested.
Indeed, it stated that the busiest roads could be up to 50 per cent busier this Friday than they usually are at the end of the week.
Graham Smith, data manager at Trafficmaster, commented: "Predicting traffic levels is never clear-cut but it seems the recession is creating different holiday traffic patterns."
Ahead of the last bank holiday weekend earlier this month, the RAC predicted that up to 11 million motor insurance customers would take to the roads during the three-day period.
Visit the #1 car insurance page