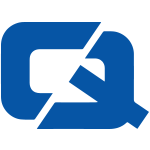 Car insurance customers have been urged to lock their vehicle doors when it is left unattended, in a bid to avoid becoming a victim of theft.
Police in Essex have claimed that a vehicle and its contents are vulnerable to opportunistic thieves no matter how long they are left unattended – whether for a minute or an hour.
Officers have therefore advised motorists to take extra care when it comes to locking up, ensuring that the boot and all windows are closed too.
Chief Inspector Joe Wrigley commented: "A criminal sees an opportunity to steal valuables and strikes. I would urge the public to ensure they lock their cars when they park them and to keep valuables out of sight."
This comes after police in Surrey issued a similar warning to motor insurance policyholders, urging them to keep valuables, such as laptops, CD players and satnavs out of sight when leaving their vehicle unattended, so as to avoid tempting a would-be thief.
Visit the #1 Car Insurance page