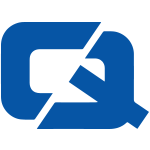 Tyre retailer Protyre has urged all car insurance policyholders to check their tyres for possible damage caused by the recent snowy conditions.
It warned that snow and ice on the road brings with it hidden dangers by concealing the likes of potholes and kerbs.
Hitting such an obstruction, it advised, could cause steering misalignment which leads to increase wear and tear on tyres, as well as a loss of pressure and sometimes a blowout.
Protyre has also pledged to provide drivers with a free tyre safety check for as long as the bad weather continues.
The Retail Motor Industry Federation (RMIF) recently issued similar advice to drivers.
Sue Robinson, RMIF director, commented: "There is a great deal of preventative action that you can undertake yourself to prevent the worst from happening."
She added that motor insurance customers should ensure they carry emergency equipment in their vehicle so that they are prepared in the event of an accident.
Visit the #1 Car Insurance page