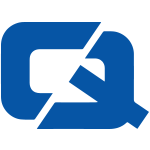 Police in Greater Manchester and West Yorkshire are urging car insurance customers to take steps to prevent their vehicle's number plates being stolen.
The crime may at first seem relatively minor compared to having a car stolen or broken in to, with the inconvenience of needing to have new plates made the worst impact.
However, Inspector Dave Stopford of Greater Manchester Police warned that the consequences of registration plate theft could be serious.
"Criminals put them on a car of a similar make or model to give them a false identity and these vehicles are then used for a range of offences," he explained.
The sentiment was echoed by PC David Muscroft of West Yorkshire Police, who said that stolen plates were often used on vehicles involved in armed robberies.
Both forces recommend that car owners should replace the phillips screws on their registration plates with anti-tamper security screws, which come with a special cap to make them more difficult to remove.
Visit the #1 Car Insurance page